Risk Assessments and FAQs
If you can't find the answer to your question by browsing our Risk Assessments and FAQs below please don't hesitate to contact us.
To find out more information about our workshops, educational resources or to book a familiarisation visit please contact Heidi Davies by email or by calling 01904 527723.
Risk Assessments
You can download our attraction risk assessment here. Educators interested in our offsite workshop programme can also download our workshop risk assessment here.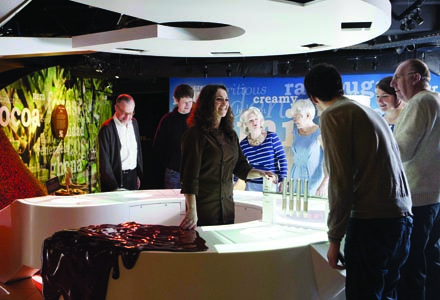 Education FAQs
You can download a list of Frequently Asked Questions about Education visits here.
Curriculum Links Guide
Wondering how a visit to York's Chocolate Story can complement your teaching programme? Why not download our 2016-2017 Curriculum Links Guide to find out more about what we can deliver.
Allergy Information
Important allergy information for teachers can be downloaded here.

Language Guides
Looking at bringing your Language School pupils to York's Chocolate Story? Our introductory booklets in French, Italian, German and Spanish are a great reference to help support your students before, during and after their visit.