York's Chocolate Story can offer you the chance to design your own signature chocolate for a special event or celebration – perfect for wedding favours or bespoke corporate gifts. Check out our bespoke order options here.
From your favourite filling to external colours and designs, we'll match the chocolates with the season of your event, your chosen colour scheme, reception drinks or anything from your best-loved dessert to your childhood favourite.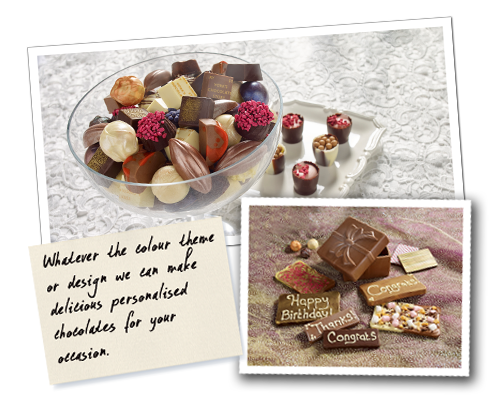 All our orders are handmade and we only use chocolate couverture, the highest grade of chocolate available. Our talented team can also create a variety of larger showpieces to order. From edible logo plaques to solid chocolate wedding cakes, personalised chocolate bars and giant truffle piñatas, we can help bring your vision to life.
To enquire about a bespoke order, simply contact Heidi Davies on 01905 527723 or events@yorkschocolatestory.com.