We re-open our doors on the 21st of May. Tickets available to BOOK now! We look forward to welcoming you back then!
GIFT VOUCHERS
The best present you could offer someone is surely the 'gift of memories'?
Here at York's Chocolate Story, we love to help all our guests create fun family memories so why not purchase one of our gift vouchers?
Valid for 12 months from the date of purchase, we have 2 types of voucher available, monetary vouchers or experience vouchers. All vouchers are electronically delivered for your to print out or send on to your recipient!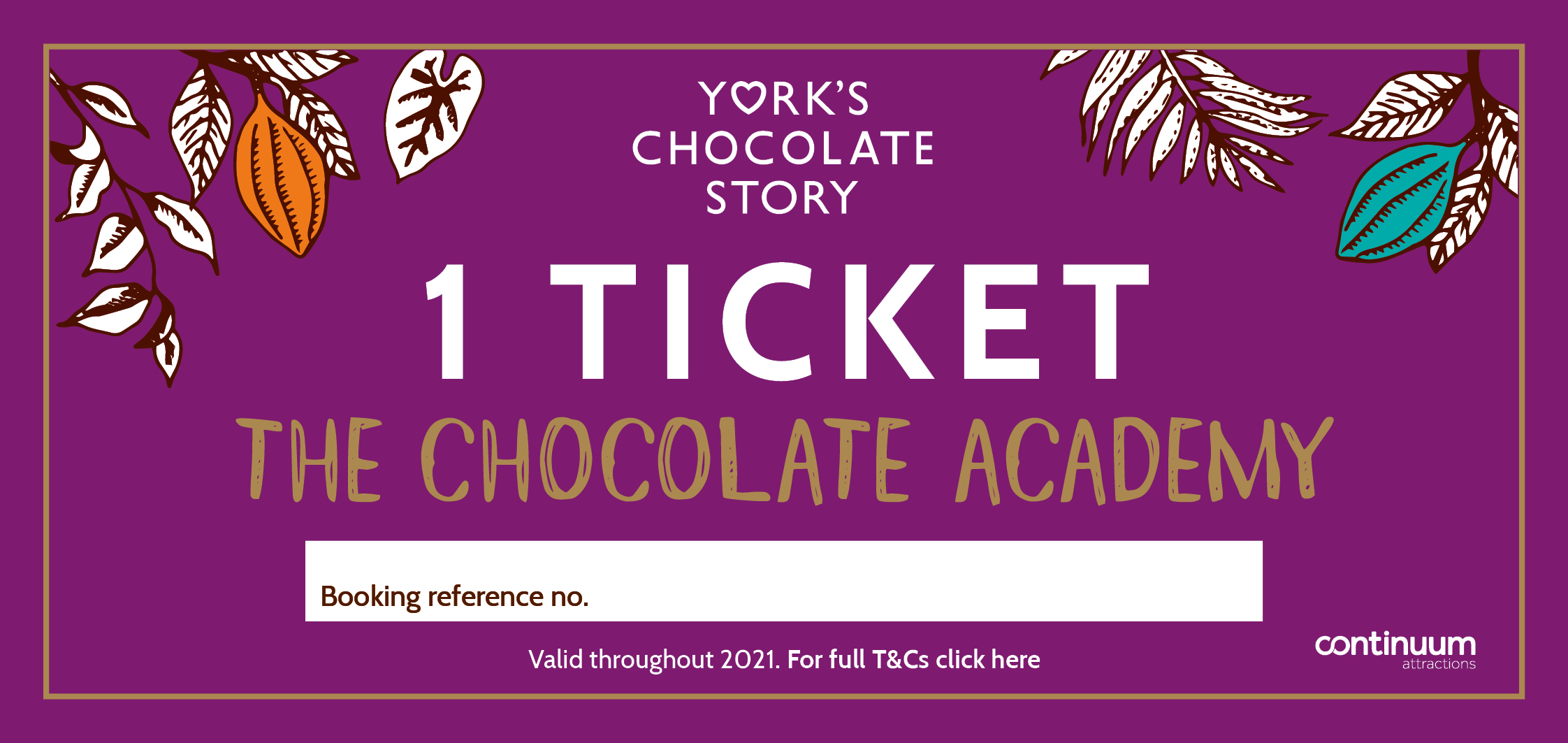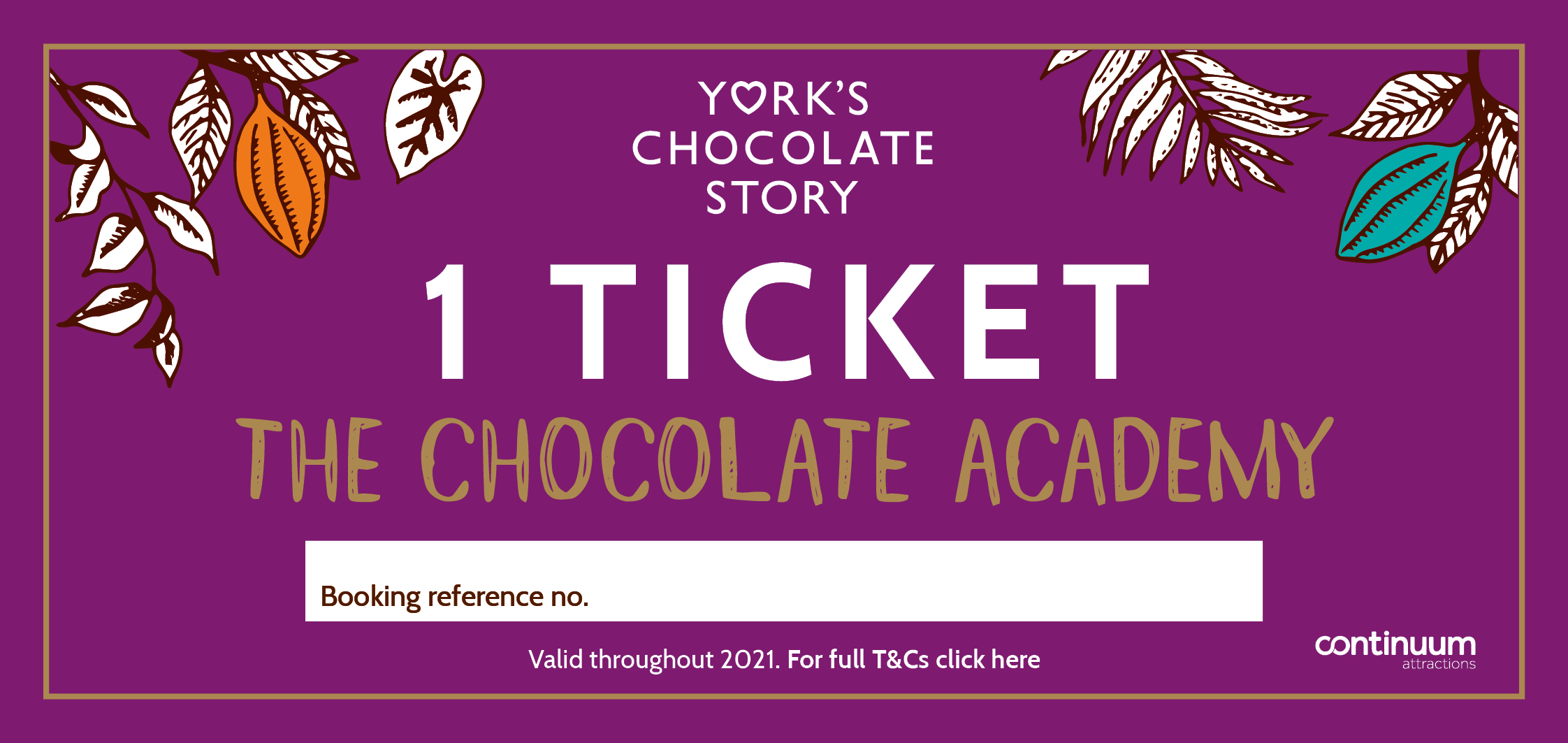 THE CHOCOLATE ACADEMY VOUCHER
A great gift for 8-14 year olds! A 90 minute session with one of our expert chocolatiers.
WHAT DO YOU GET?
The Chocolate Academy will run on selected weekends in Spring 2021.
90 minutes kid's only workshop to learn flavour combinations, chocolate decorating and tricks of the trade.
Will you graduate into a Junior Chocolatier?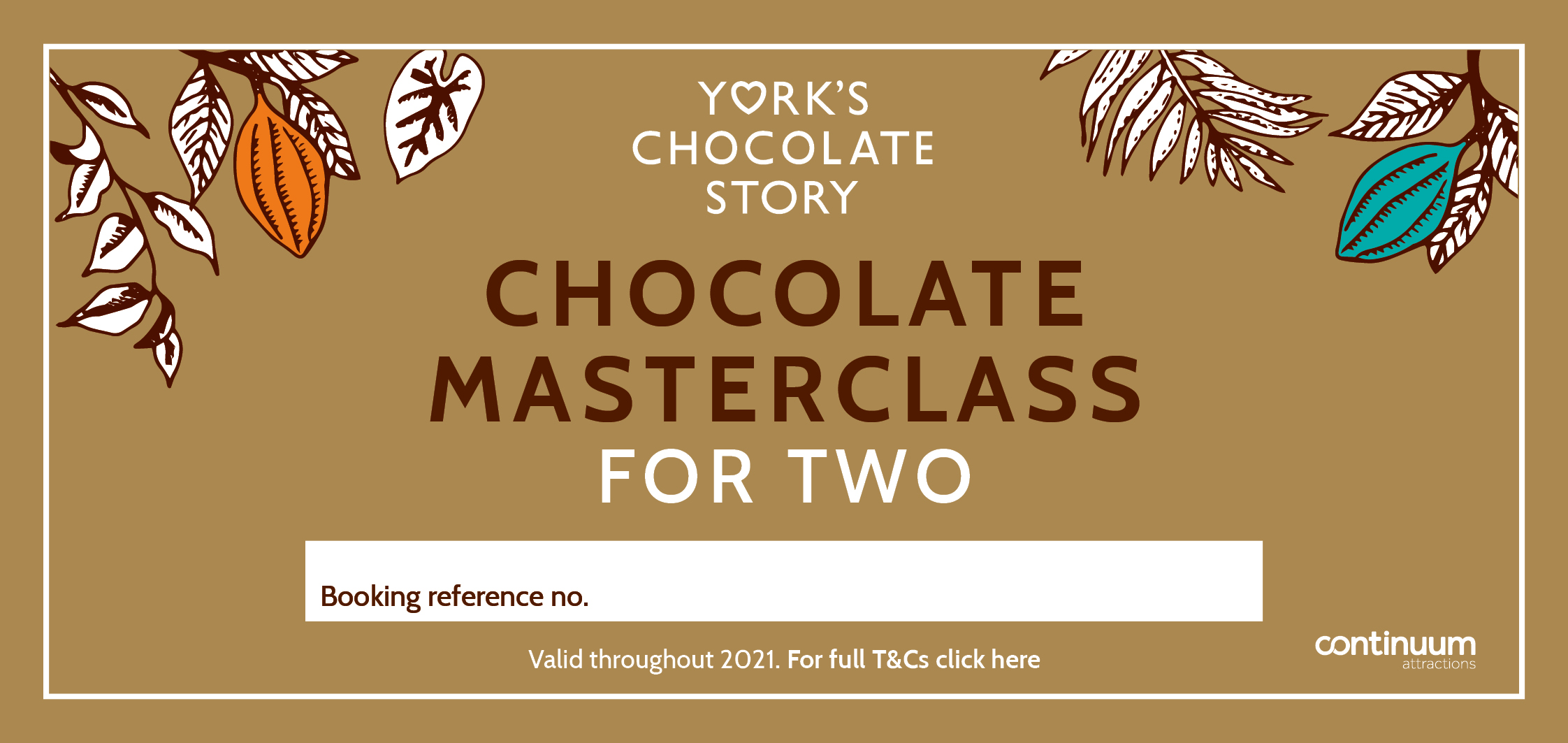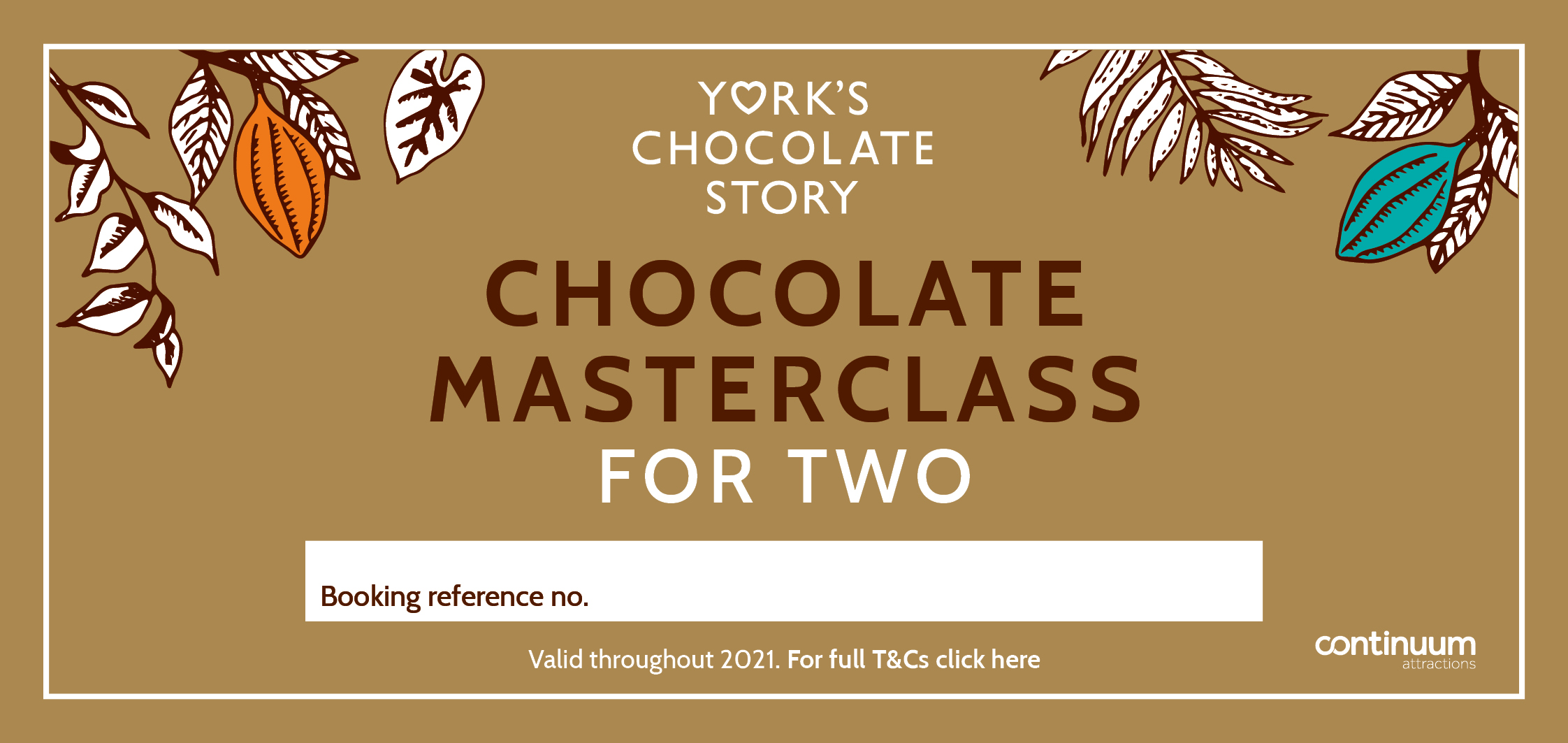 CHOCOLATE MASTERCLASS FOR TWO
A great gift for couples, a chocolate masterclass for two at the UK's home of chocolate.
WHAT DO YOU GET?
Chocolate masterclasses will run on selected weekends in Spring 2021.
90 minutes learning the secrets of the chocolatier, making and tasting chocolate like an expert.
Leave feeling like a professional.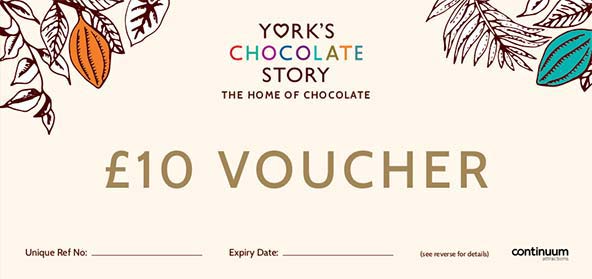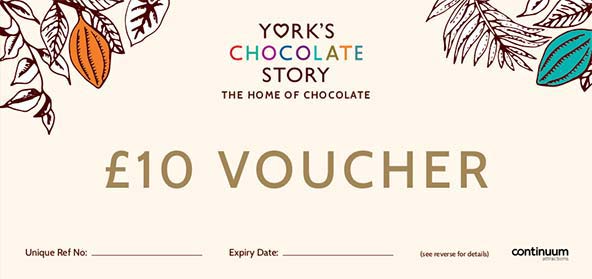 MONETARY VOUCHER
You can buy denominations of £5 or £10 to gift that special someone
WHAT £5/£10 CAN BUY YOU
You can spend our monetary voucher on anything.
£5 could get you a Hot Chocolate and a chocolate snack from the shop.
£10 could get you a Child ticket for the tour or lots of our hand made chocolates.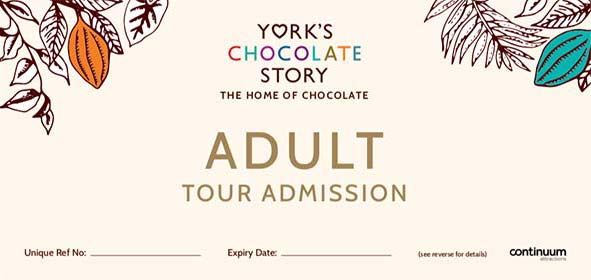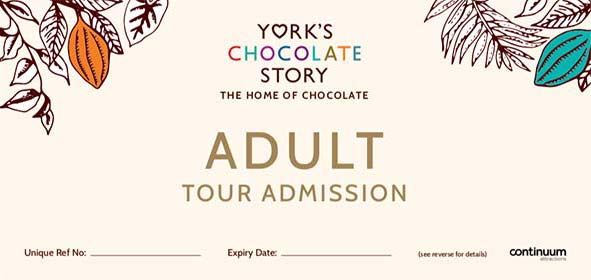 EXPERIENCE VOUCHER
You can give the gift of our tour experience for individuals or families. 
OUR CHOCOLATE TOUR
Unwrap the story of Chocolate on our fully guided tour.
Take a trip down memory lane
Delve into the history of how the iconic confectionery brands decided on the products we know and love today.
Terms and Conditions
It's simple – all you need to do is purchase the gift voucher online and when it comes to planning your visit, all the details will be included with the electronic voucher.