A Chocolate Covered Christmas
Christmas 2020 is covered…in chocolate that is!
Our assignment from the North Pole is to spread Christmas joy to everyone. This December, get ready for our Chocolate Covered Christmas. From expert masterclasses to helping Santa create festive treats. There's a chocolate filled Christmas event to suit everyone.
Treat yourself to one of our magical Christmas events
Santa is On The Lookout For Little Helpers
Have you got little ones that would love to not only meet Santa but become one of Santa's helpers? We have the perfect event for you. See what mission Santa has assigned our little helpers this year.
Available Dates: 5 Dec, 6 Dec 12, 13 Dec, 22 Dec and 23 Dec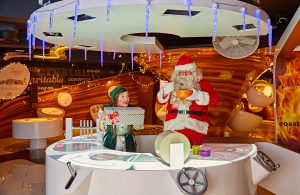 A Festive Chocolate Workshop For The Family
After all those Zoom quizzes it's only right to spruce up the family game nights. This Christmas, treat the family to a unique family fun activity. Learn how to make a variety of festive chocolates from our expert Chocolatiers.
Available Dates: 5th, 6th, 12th, 13th, 21st and 22nd December. (Available from 4 pm)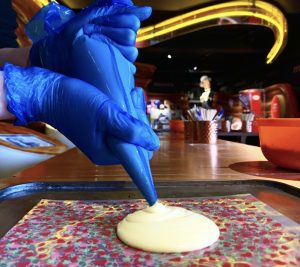 A Chocolatey Filled Christmas
Don't have kids? Too grown to be hanging out with Santa or your family? Or just looking for a date night, we've got you covered. We have the perfect alternative to your standard Friday night. Join us this December for our Christmas themed chocolate masterclass.
Available Dates: 4th, 11th and 18th December (Available from 6 pm)
Book A Christmas Chocolate Masterclass >>